The competitive atmosphere in the e-commerce industry is very fierce, so it is important to avoid making mistakes at the beginning, otherwise, you will be easily left behind by your competitors. Mistakes are always seen as areas that anyone can improve. However, it is best to foresee all these potential errors and avoid them as early as possible. In this article, we will show you the common mistakes made by e-commerce business owners.
Adding Out of Stock Items
Suppose your customer finds a particularly interesting deal on your website. They decided to buy the product immediately. They navigate to a specific product page, only to find that the product is out of stock. What do you think your customers will do? Well, most of them will search for these products on competitor's websites and immediately make a purchase.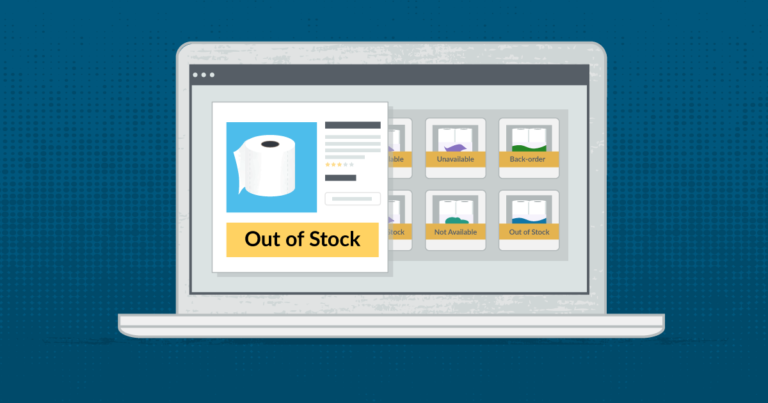 Inappropriate Product Description
For online shoppers, product descriptions are the only way to determine brand quality, functionality and USP. You may get amazing products and amazing pictures. But how would you describe the product to users? Customers will never buy products with inappropriate or no description at all. If you want to attract viewers to buy your products, please write a valid copy of the product description for all products. Let your customers know the functions, advantages and uses of the product. Keep the description short and informative.
Poor product presentation
Owning an online store means you need to imitate the experience you get when you visit in a physical store. To this end, you can remotely display the product in the best possible way through well-written descriptions and high-quality photos. Product pictures help to display products online. You need to make the product look better and more attractive to customers. In addition to producing high-quality product images, you should also be able to display product views from different angles in order to provide users with more details. Provide variations of product images, such as different colors or sizes. Finally, the image should be related to the environment, for example, the sale of a waist bag needs to be represented by someone wearing it.
On the other hand, the product description should provide enough information and detailed information about your product. It should cover all potential queries from customers, which not only makes you persuasive but also helps your audience. Similarly, in a sense, it can provide them with enough detailed information so that they can make an informed decision to buy or not to buy the product. Finally, make it concise and clear.
Mobile Incompatibility
A large amount of traffic entering your e-commerce website comes from smartphone users. More than 80% of people use mobile phones to shop and perform regular Internet tasks online. Building a mobile-compatible website should be your first priority. Your e-commerce website should provide users with a seamless navigation and shopping experience on smartphones. Try to minimize the design, but it's attractive. Users must be able to easily browse your e-commerce store.
Complex Navigation
Customers want a seamless shopping experience. They would rather press the back button than browse through complicated and confusing websites. Easy navigation means a website that allows customers to move it from one part of the website to another in a few clicks. Make your e-commerce website beautiful and simple. The overall structure of the platform should be as clean as possible.
Forcing People to Sign Up
Apart from filling out the registration form, nothing is more annoying than this. In order to make a purchase, your customers will have to submit their personal and financial details. But this can be done later, when they decide to buy your product. Never force your visitors to register on your e-commerce website to gain access to your product catalog. Allow your customers to browse your website and shop as visitors. You must also allow customers to add certain products to their shopping carts before purchasing.
No Information about Shipping, Delivery Charge, Return and Refund, and Packaging
Show the delivery fee during the checkout process, don't surprise your customers, or it will increase the delivery fee. This will destroy the credibility of your website. If you want to keep customers, please display all the details on the product description page itself. Due to increased transportation costs, many customers abandon their shopping carts.
In addition to the shipping cost, you should also display other important information, such as the return policy, refund process, and estimated delivery date. Most e-commerce platforms display this information at the bottom. Or, you can create a FAQ page and add necessary questions about common customer queries. Don't shock your users with unexpected restrictions and costs.
Insufficiency in promotion or marketing
You can generate a lot of content on your site, but no one goes to your site to read it. Enter the importance of promotion and marketing for your website here. The best platform you can use to promote your website is through social media. Social media is the easiest and most effective way to get more website traffic. In addition, if needed, more and more people are searching through social media instead of search engines. You can start a promotion by creating accounts for different platforms to cater to different people in the promotion. Different platforms will allow you to produce different content for each social media.
You should optimize it based on the social media platform on which you want to promote your website. After that, social media strategies are important for planning methods and plans for marketing your website on different social media sites. Finally, it should be executed according to the plan to easily and successfully increase website traffic.
To sum it all up
These different practices above can help you minimize errors when operating an e-commerce website. Whether you are a newbie in the e-commerce industry or an employee who has been in the industry for a long time, don't wait for you to experience mistakes. Learn from the mistakes of others and do your best.  You can also contact us at Webfusion Solutions to get more advice on your business, I wish you success in your e-commerce business!